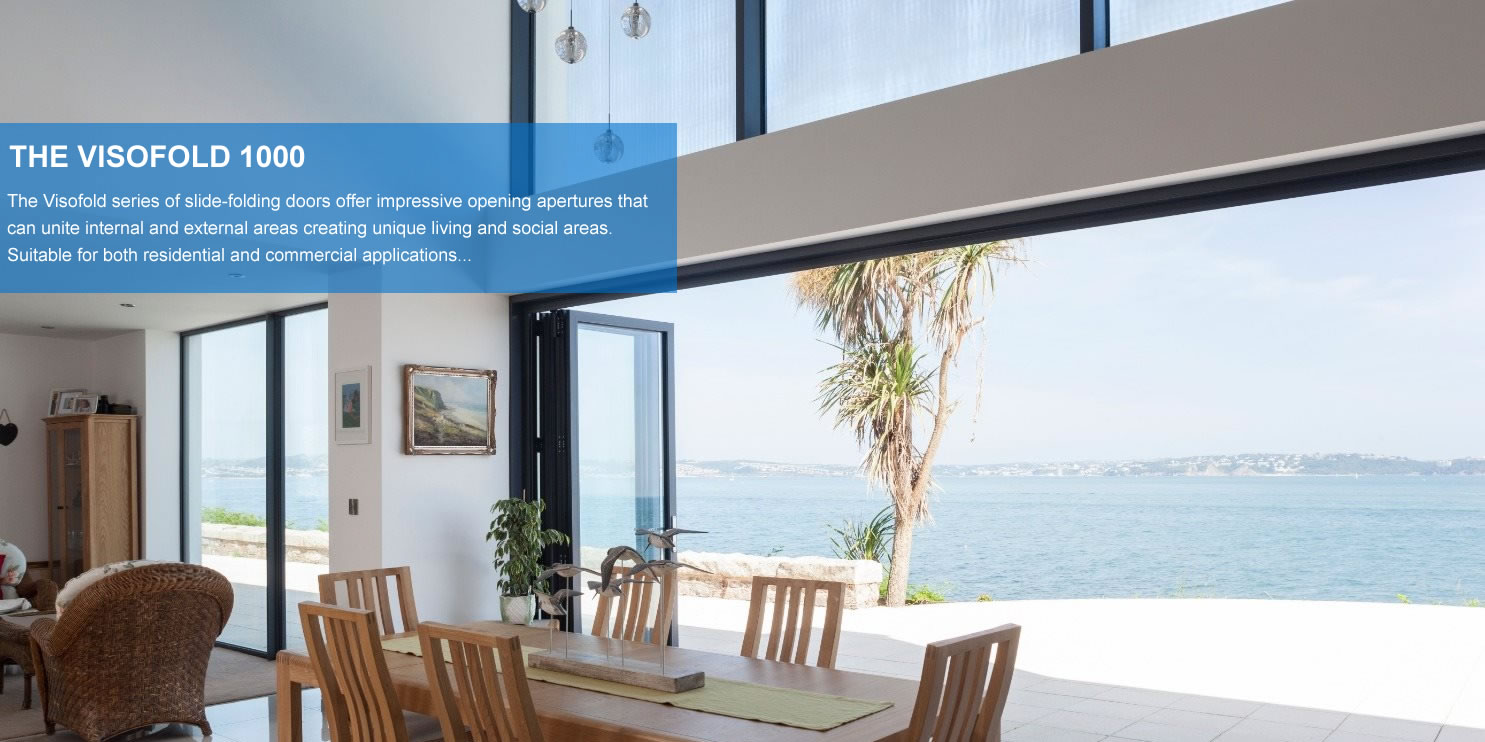 Expand your horizons
with our high-quality sliding and slide-folding doors
Our Sliding &
Slide-folding doors
By choosing our sliding and slide-folding doors you will be able to open your home to the outdoors, bringing a bright, open and spacious atmosphere.

Effectively opening-up an entire wall, you will not only create a relaxed feeling of light and space, but also frame the beautiful views of your garden and beyond. Suitable for installation in any room, these elegant systems add a touch of finesse and provide a striking glass façade.
Our range has been developed to provide a choice of high quality solutions. Whether you want to open up space using our Visofold multi-panelled slide-folding doors which concertina back to one or both sides of the frame, or introduce a Visoglide sliding door (comprising two or more large panes which slide open to leave the panels behind each other), we have the perfect solution.

With high-security glazing and locking mechanism (including security deadlock and hook bolts) and an unrivalled colour range to choose from (including dual-colour options), each door can be tailored to meet your own precise requirements.....